The Board has 11 members who come from different backgrounds and bring a mix of skills and experiences needed to lead on the delivery of our strategy.
They meet regularly throughout the year, focusing on:
setting the plans to help us meet our goals
examining our performance
making sure we manage risk effectively.
Members also sit on one of the Board's two committees:
the Audit and Risk Committee (ARC), or
the Colleague and Culture Committee (CCC).
The Board has recently introduced a new trainee role. This role forms part of our people development and diversity improvements, both within our own Board and the wider sector.
This role is voluntary as it sits outside of the formal membership.
We appoint all our Board members through an open and transparent process.
Find out more about each member.
Lynda Sagona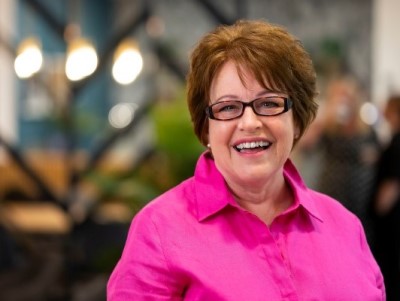 Lynda, Chair of our Board, has enjoyed a long career and brings a wealth of experience at both executive and Board level.
Previously Group Chief Executive and Director of Housing and Communities at United Welsh Housing Association, Lynda took up position of NCH Chair in September 2022.
Lynda is passionate about making a difference to people's lives. She has a deep-rooted passion for the housing sector and following her retirement wanted to remain connected, to make a real difference in communities through a non-executive Board role.
Lynda has a long-established career, working with organisations such as the Welsh Development Agency, Welsh Government, and Value Wales. Lynda is experienced in working with a range of strategic stakeholders such as local authorities and other public bodies.
She is an experienced Chartered Surveyor who continues to maintain an active role with the Royal Institute of Chartered Surveyors Wales.
Christian Cadwallader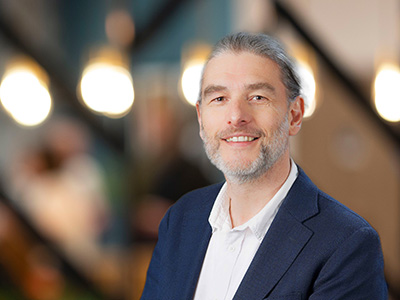 Christian, Vice Chair of our Board, is a self-employed Regeneration and Management Consultant. He has significant experience of delivering regeneration projects to deliver economic growth, including across the South-East, Midlands, and Wales.
A professional Civil Engineer, Christian believes Newport is one of the key gateways into Wales and is a vitally important economic settlement. He's proud to be Welsh, and lives in the South Wales Valleys.
Guy Stenson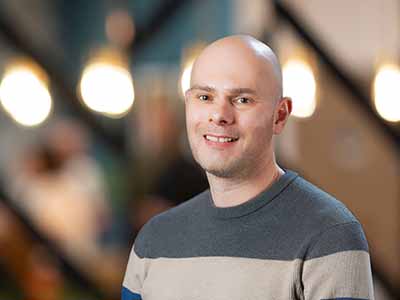 Guy has over 20 years of leadership experience in housing, health and social care across England and Wales.
He's currently Chief Executive at Gloucester City Homes and previously led the operational delivery of customer experience at a large English housing provider. Guy also sits on the Advisory Board of the HouseProud LGBTQ+ Scheme for housing providers and is the Chair of our Audit and Risk Committee.
Guy lives in Newport with his husband and family and wants the city to be a place where everyone can thrive and succeed, be themselves, where difference and diversity is celebrated.
Kevin Ward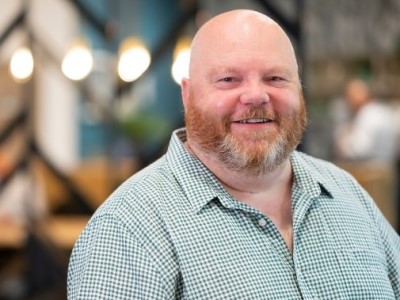 Kevin held the post of Editor at several newspapers, including the South Wales Argus, before setting up his own media and management consultancy in 2017. He manages Newport Now, the Business Improvement District, in the city he calls home as well as holding the position of Chairman at Newport Live.
Alongside his Board role at Newport City Homes, Kevin is also Chair of our Colleague and Culture Committee. He's committed to ensuring we're an employer of choice – attracting and retaining the very best people – with a culture of putting customers at the heart.
James Tarrant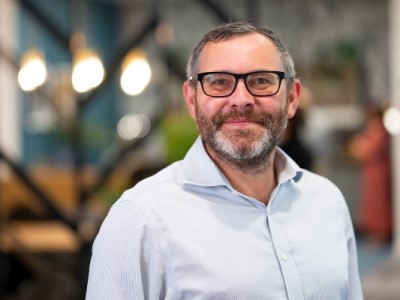 James brings with him a wealth of experience in corporate finance and treasury management. He is currently working in a senior role for a large housing association in England. His career spans both the housing and private sectors.
As well as his Board role, James is also Vice Chair of our Audit and Risk Committee. With strong links to Wales, and living close to the city, he understands the challenges faced and believes that having a strong financial foundation is key to ensuring our long-term sustainability and delivering our ambitions.
Chris Sutton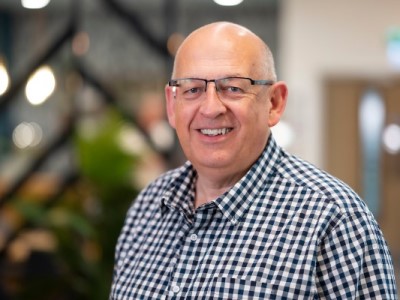 Chris is a Chartered Surveyor and brings with him direct experience of the property, investment, and development markets. He's also Vice Chair of our Colleague and Culture Committee.
Formerly a Lead Director at the Commercial Property firm JLL, Chris was also Chair of the Confederation of British Industry in Wales.
His connections with Newport go back to 1986 when he started as a junior surveyor and later with his role as Governor of the University of South Wales, which has a campus in the city.
Mike Usher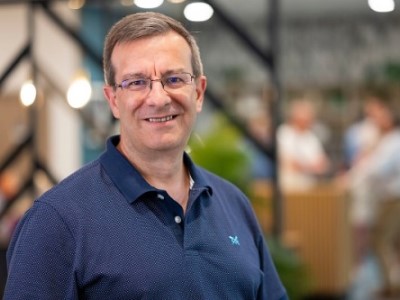 An accountant by training, Mike has significant experience as an external auditor working with public sector bodies across Wales and the wider UK - focusing on good governance, organisational performance improvement and value for money.
For Mike, our wider social purpose sits at the heart of our work. By being more than just a landlord, we're playing our part in helping to build vibrant, sustainable, and connected communities right across Newport.
Dr Jenifer Baxter

Jenifer is an internationally recognised expert in sustainability, environment, energy system development and infrastructure.
A qualified engineer for over 25 years, Jenifer was most recently Director of Engineering and Head of Protium Wales. She's also the former Chief Engineer of the Institution of Mechanical Engineers, a non-executive Director for Industry Wales, and Deputy Chair of the National Infrastructure Commission for Wales.   



Dale Walker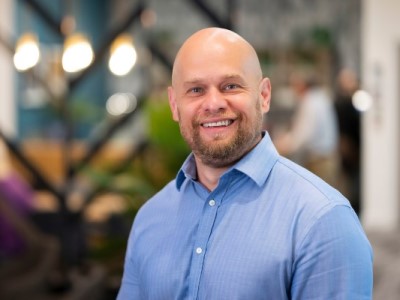 With over 15 years' experience in programme delivery and digital transformation, Dale is currently the Head of Operational Technology for Pennon Group. He previously held the same position, along with other management roles, at Dŵr Cymru Welsh Water, for over a decade.
Dale has lived in South Wales all his life. He's passionate about the local and global environment; supporting the most vulnerable; reducing social inequality and embracing technological change to allow businesses and communities to flourish.
Sarah Ann Croft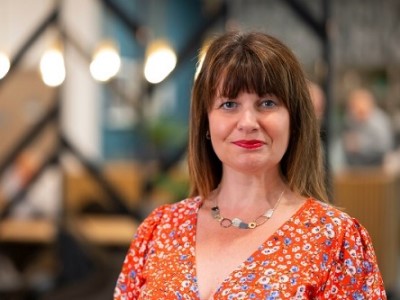 Sarah is a Refugee Advocacy Manager at The Sanctuary Project, working with refugees to help rebuild a sense of community and belonging, through social activities and education. Sarah also works in partnership with mainstream services to raise awareness of barriers refugees may face when accessing these services.
Through her work in Newport for over 30 years, Sarah has experience of housing and homelessness and a good insight into our local communities and associated challenges.
She wants to see the city flourish and believes it has many strengths, including a rich history and culture. She feels Newport's diversity has yet to be fully championed and celebrated, and that we are well placed to play a key role in this.
Andrew Gregory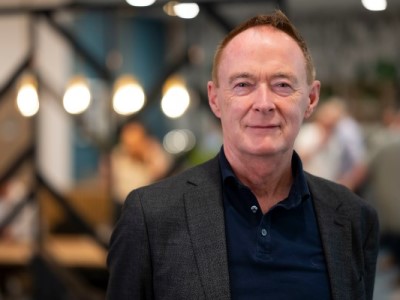 Andrew is a qualified Town Planner and, since 2013, has been Director of Planning Transport and Environment at Cardiff City Council.
Throughout his career, he's worked in some of the most socially deprived and challenging areas in the UK. Keen to change cities into places, he believes housing associations are instrumental in making this happen.
Andrew has lived in South Wales for 30 years and understands the significant issues that Newport faces.
Marsine Kousarieh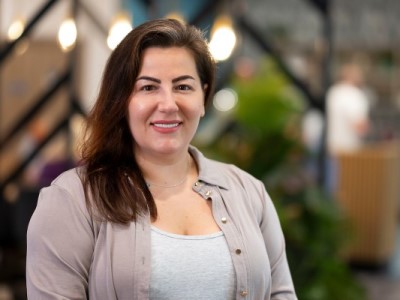 Marsine was appointed as our Board Trainee in May 2023 and is a Specialist Consultant in the delivery of digital products and services.
She lives in Cardiff, has previously worked in the housing sector and is an alumni member of the first cohort of the Pathway to Board Programme. This is a training programme aimed at supporting diverse individuals who are interested in pursuing non-executive board positions in the future.
During her time working in the sector, Marsine was particularly struck by the amazing people who face incredibly complex challenges every day and believes she has a lot to offer the association in the trainee role.
Annual General Meeting 2022
On Wednesday 28 September 2022, we held our second hybrid AGM which allowed participants to join online or, for members with limited digital access, in person at an NCH office for the meeting, which followed our Covid-19 safety measures.
Donwload the draft minutes from the meeting. The "final minutes" will be approved at the next AGM.
Our AGM provided shareholders with an opportunity to ask questions - download the questions and answers document.
Board minutes
The NCH Board continues to hold virtual meetings most of the time, with one or two scheduled in person throughout the year.
Download our recent minutes: