Newport City Homes have submitted a planning application to Newport City Council, please see link for the information provided for this planning application - 
Who can I talk to about this?
We understand that residents may have further questions. There are several ways that you can get in touch with us.
Rebecca Sluman, Development Officer
01633 227808
FAQs for St Johns' Court, Oak Road and St Johns Church proposed development
What work are we carrying out?
Our work will involve demolishing 23 existing flats on Oak Road and replacing them with newly built homes.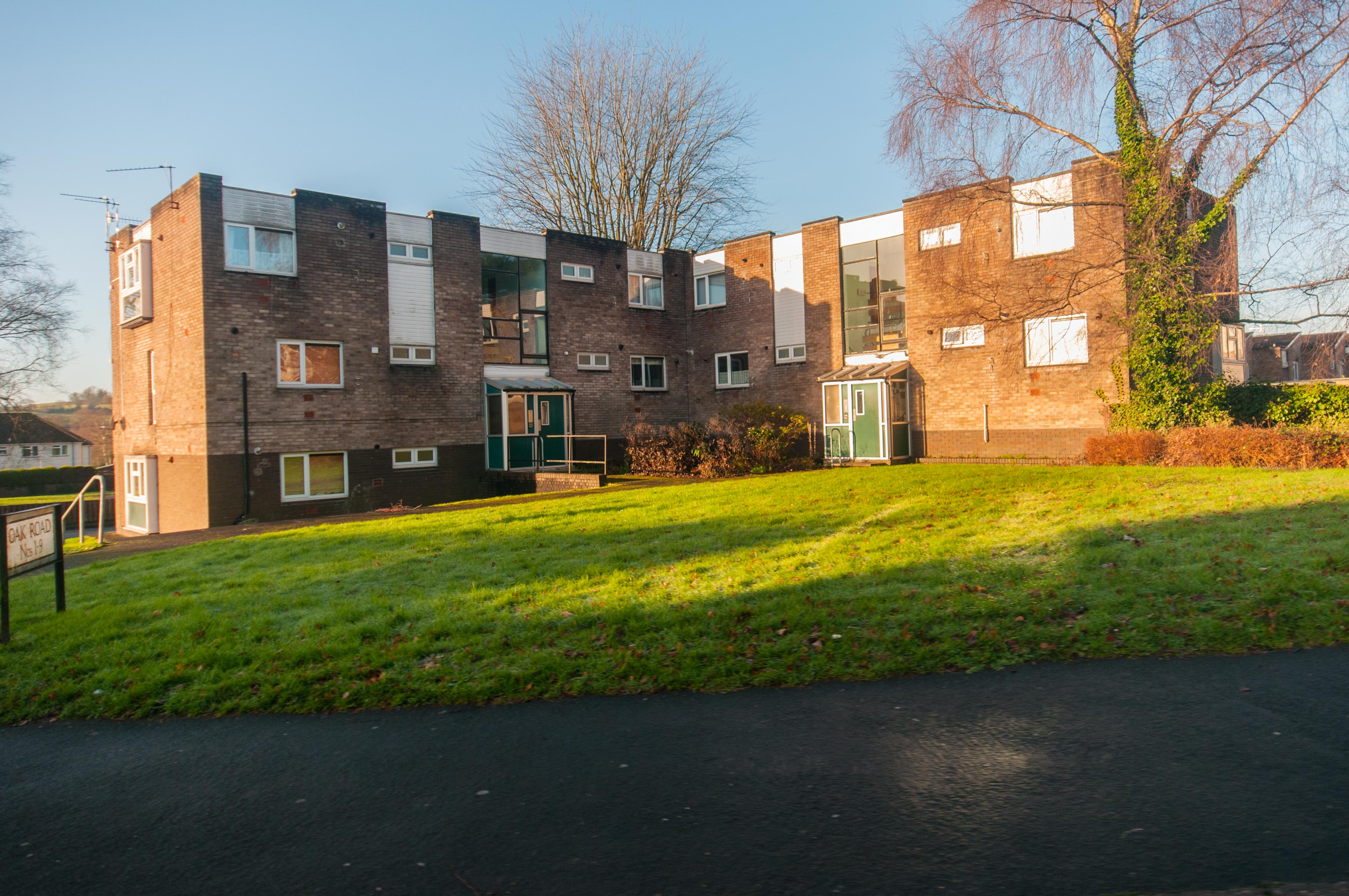 Our existing homes in Oak Road
A key part of our work is to build new, purpose-built homes for residents aged 55 and over on the empty land at St Johns Court before any demolition at Oak Road takes place. This means that we will have new homes ready for Oak Road residents to move into, in the same location.
What have we been doing?
At the moment, our focus is on developing the designs for the regeneration, and working with the community to understand your views and take these into account in our work.

We carried out our first community event at St. Johns Church Hall on Friday 25 February from 4pm to 7pm.
At this event, we shared our initial designs with the community.
If you missed it, don't worry.

You can see the designs here.

These designs show our proposal for St Johns, Oak Road and St Johns Church Hall. The designs include:
Site context and overview
Opportunities and constraints of these sites
Design Evolution, Scenario 3 is the option that we have opted for
Proposed site layout for St Johns Northern Parcel and St Johns Southern Parcel
Proposed visuals for the Northern and Southern Parcels
Proposed Church Hall Conversion
Proposed Sustainability Principles
Prospective Programme
What do you think?
We asked residents to share their views with us on the day. If you'd like to give us any feedback on these proposals, you can still do this by clicking here and completing our online form.
Our next community event – Friday 8 April
Our next community event will take place at St. Johns Church on Friday 8 April, between 4pm – 7pm.

Come and have a look at our latest designs, share your views and ask any questions you have of our project team.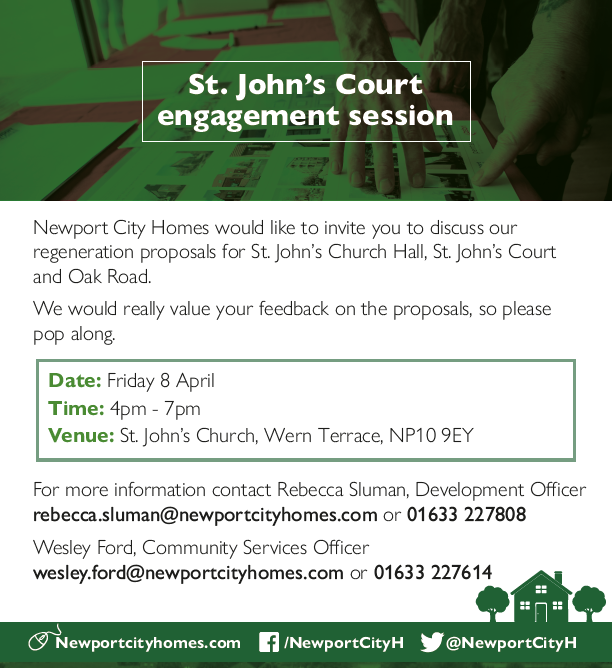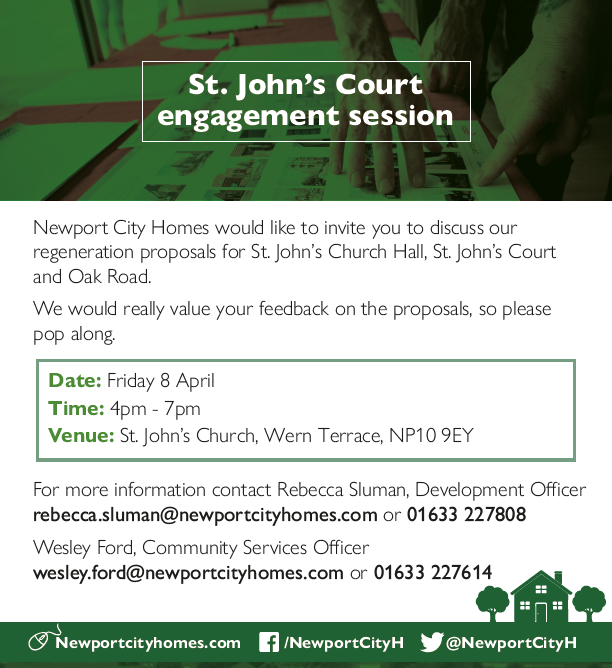 We'll be out in the community on Friday 1 April, delivering invites to commercial and residential homes that are close to the development areas. If you see us, feel free to stop and have a chat! We'll be more than happy to answer any questions you may have.