We can help you become better.
We run training courses throughout the year to help our residents and our communities.
Some of our courses are accredited and give a qualification that can help you when applying for jobs. Where there is no accreditation, you will receive a certificate of attendance.
We also run an academy. This is a six-month paid work placement programme with us. The aim of the academy is to support residents and other unemployed people to gain the experience and the skills needed to achieve employment.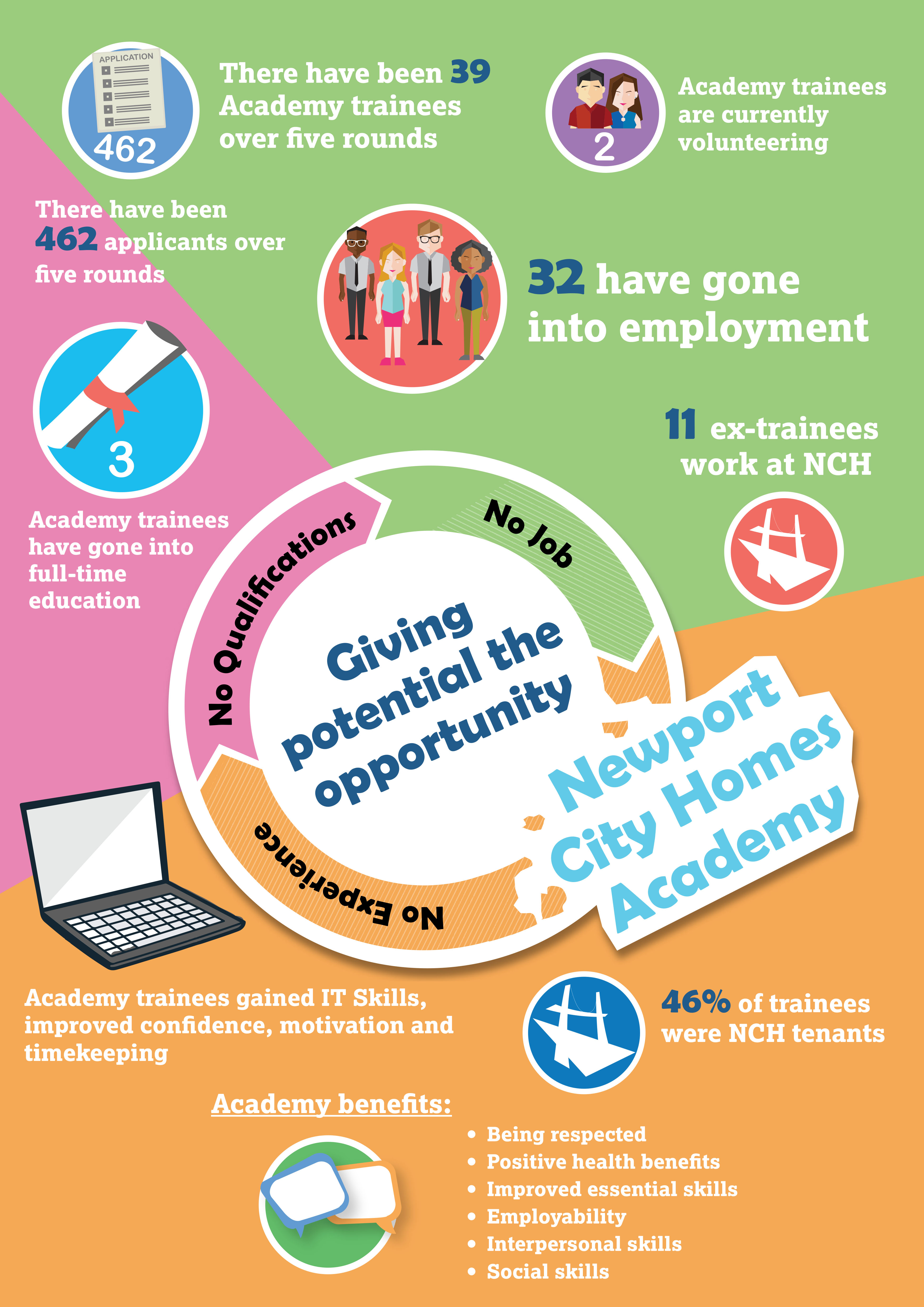 In the five years since the academy started:
35 out of 39 trainees have gone into employment or further training
20% of trainees had a disability or learning difficulty
51% of trainees were NCH residents
If you want to find out more about the academy, fill in an online form.