Join NCH Connected today and enter our prize draw to win a voucher for 2x Newport County Tickets!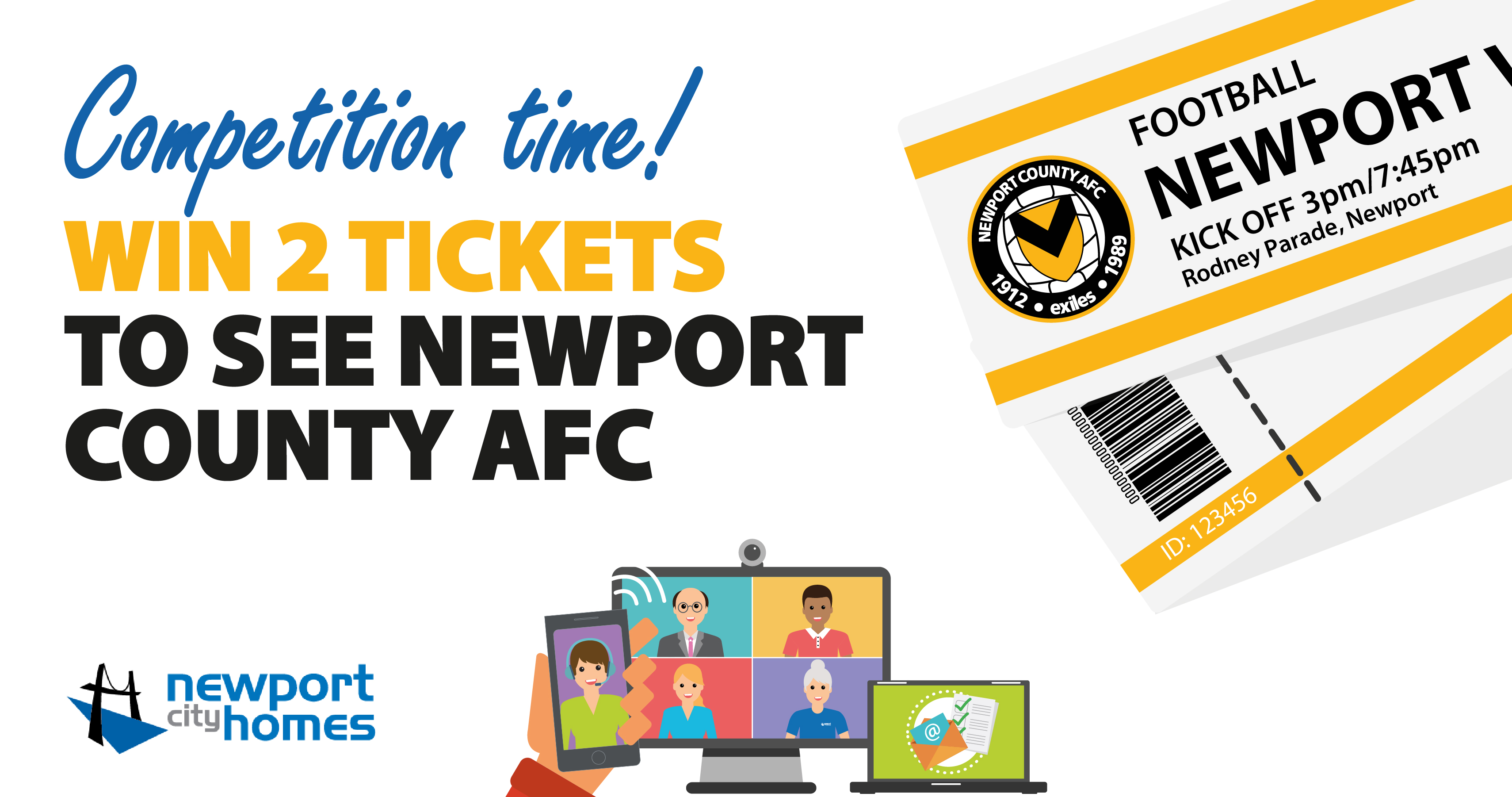 If you're an NCH resident and you're interested in getting more involved with us, why not join our residents only Facebook group, NCH Connected.
NCH Connected lets you have your say, stay informed, and start discussions with your local community.
When you join the group, you can:
Express your opinions and start group discussions
Participate in surveys
Get the latest information about our services
Share campaigns you're passionate about
Give us feedback on how we can improve your community
It's not all business updates, we have polls and quizzes, fun activities you can try with your family, and tips on mindfulness and wellbeing. We also run competitions with the chance to win great prizes!
NCH Connected is friendly and welcoming, and we encourage people from all backgrounds to join to reflect the diversity of our local communities.
Join NCH Connected today and enter our prize draw to win a voucher for 2x Newport County Tickets!
*Prize draw will be done at 2pm on 30th September 2022 on the NCH Connected page. Prize draw for new joining members only*
Click here to visit NCH Connected on Facebook
How to join
NCH Connected is a private group which means you can't view posts in the group until your request to join has been accepted.
When you request to join, we'll ask you a few questions so we can confirm you're a current NCH resident, as well as asking you to agree to the group rules.
We have a duty to make sure our online community is a welcoming space without any upsetting content, you can read our social media guidelines in full here.
Other ways to get involved
If Facebook isn't your thing, but you would still like to get involved with us, there are other opportunities for you to have your say.
Scrutiny Partnership
Our Scrutiny Partnership meet every month and work with us to make sure that we are listening to our residents and acting on the information they give us. They make sure that your voice is heard and can influence the way we deliver our services.
When restrictions allow, they will also start hosting our twice yearly 'Talkabout' meetings, where you can talk to the partnership and staff about how you think NCH are doing.
Click here to learn more about the Scrutiny Partnership
If you are interested in joining them, please get in touch by emailing [email protected]
Resident groups
Although our resident groups can't meet at the moment due to coronavirus regulations, we're hoping to get back to engaging with them as soon as possible. You can find out more about the groups below.
Seasoned and Supported
Our disability and older person's forum meet every two months, they help NCH by feeding back on how our services impact on them, for example, our adaptations service.
We provide them with external speakers that talk to them about available services and they also get to put NCH staff on the hotspot to find out about all of the different work we do. While we're unable to meet face to face, we're hoping to bring this group online shortly for some digital meet ups.
Community Voice
Our group working on community events meet once a month. They work closely with the Community Services team, to plan and deliver engagement events in our many communities around Newport.
They aim to deliver four events a year, giving local residents the opportunity to feedback on their homes, community, and our services.
The events are great fun, providing opportunities for families to join in with a variety of activities, as well as talk to staff. As soon as restriction allow, we will be looking to get this group up and running again.
If you'd like to get involved with any of these groups or activities, drop us an email at [email protected] and we'll get back to you as soon as we can.