We are driven by our purpose: to provide homes in communities in which people want to live. This is set out in 2020 Vision - our strategy. It's what motivates us.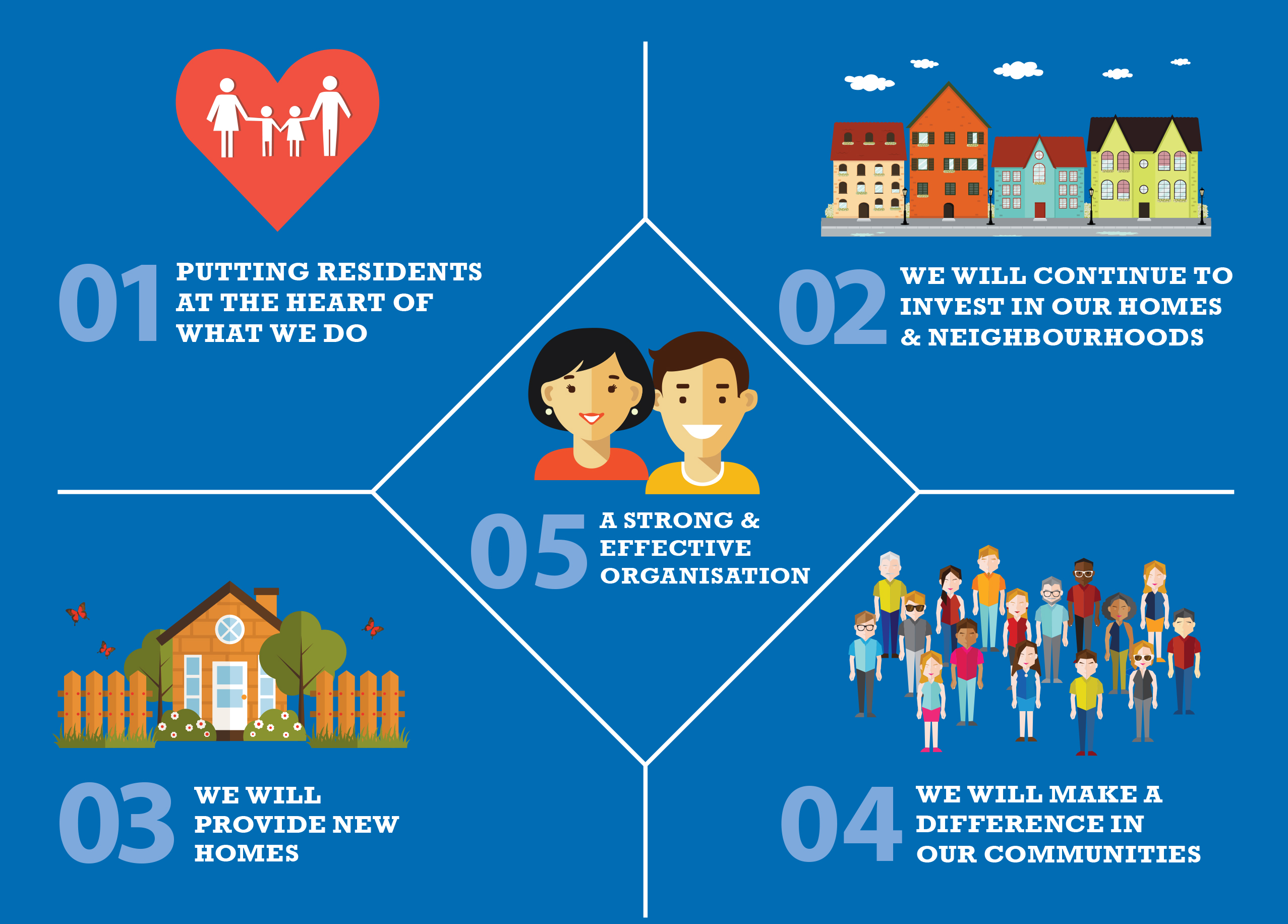 To achieve our vision, we will:
Work hand-in-hand with residents to regenerate communities. We listen, engage and act on resident feedback.
Build affordable homes that are fit for communities now and in the future.
Work with partners across the city to build momentum and make a bigger impact in Newport.
Strive to always be a strong and effective organisation. Working hard to learn, grow and improve so that we can do more with our communities.
Our residents are Newport. We are Newport.
Read our complete 2020 Vision.