Aneurin Bevan University Health Board are planning to build a new integrated Health and Wellbeing Centre (H&WBC) in Ringland, which will open in early 2024.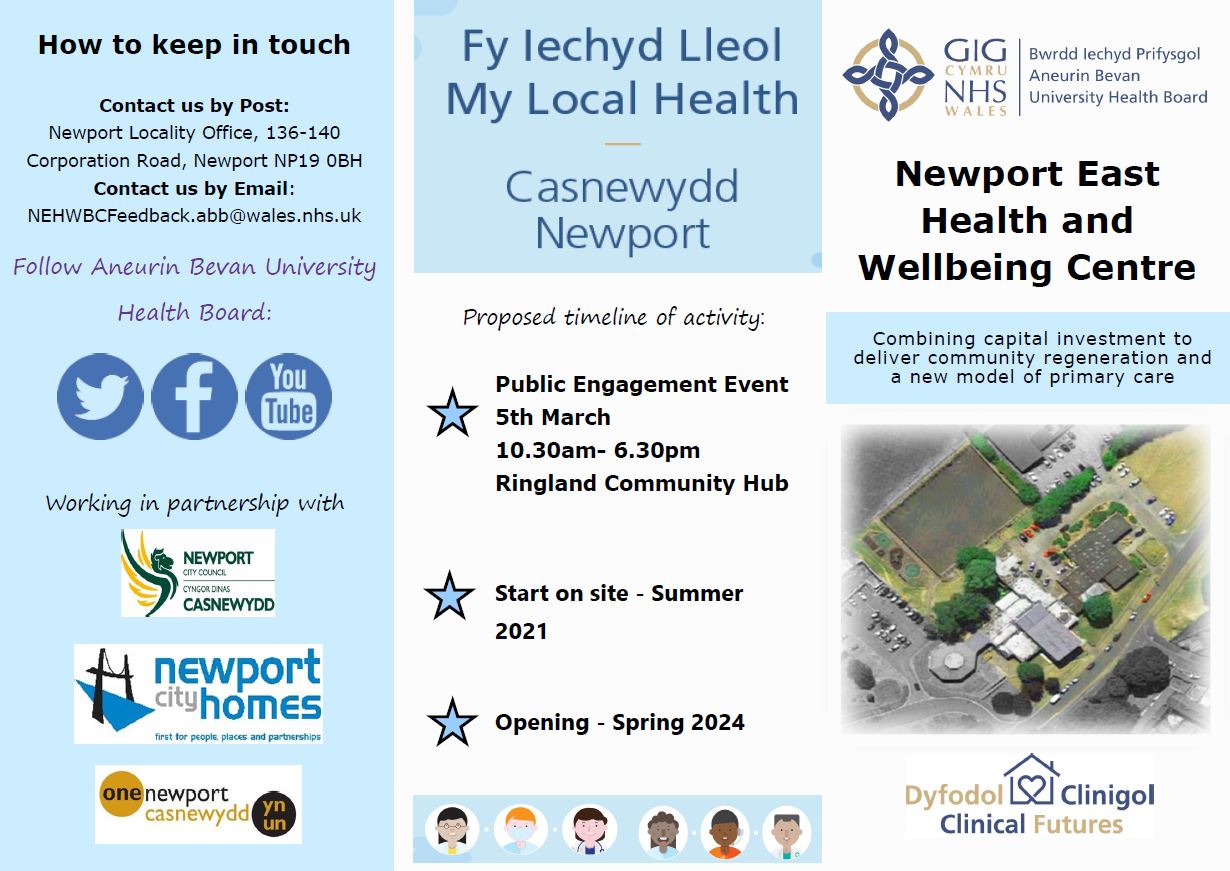 Their aim is to offer better access to services; improving health and wellbeing and building a positive future for families in Newport East.
Together with Newport City Council and Newport City Homes, the Health and Wellbeing Centre will form part of a healthy and vibrant Neighbourhood Hub which will be available to all residents in Newport East. The hub will also include: Community Connectors; Library; Adult Community Learning; Families First; Citizens Advice; Housing Support and Wellbeing Support.
Come along to Ringland Community Hub today and find out more - we'll be there until 6.30.