Today, Olympic medallist Jamie Baulch joined our residents and partners to officially open our new office in the heart of the city.
Located just a stone's throw away from the bus station, the new office at 195 Upper Dock Street will act as the new focal point for residents to access face-to-face services.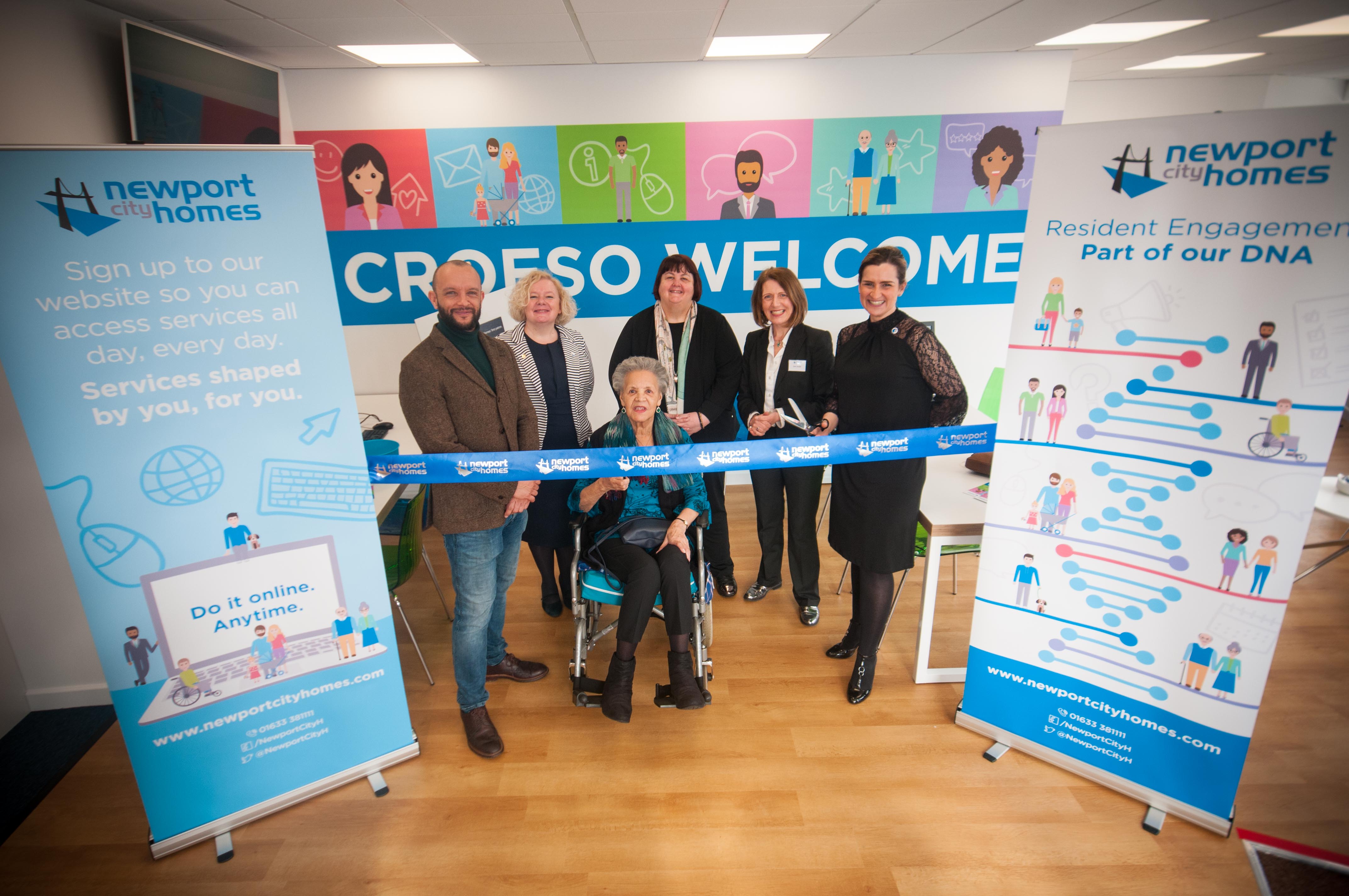 The decision to locate in the city centre is a direct result of the how we're listening and acting on resident feedback.
NCH board chair, Nicola Somerville said:
"This is an exciting milestone for NCH and demonstrates our commitment to listen to our residents and make decisions that put them at the heart of what we do. Residents told us they wanted easy access to our offices and to do more online, whilst partners across the city are keen to work together to regenerate the city centre. Relocating right next to the bus station will deliver just that, meeting residents needs with our resident portal and enabling NCH to play its part in regenerating this great city of ours."
Resident Shelley MacGuire, who attended the official opening, said:
"I've been involved with this from day one – feeding in ideas and suggestions. As a resident I know that my views and opinions are valued, that I'm listened to, and that my feedback has been used to make things better for residents."
Proud of his connections to the city, Olympic medallist Jamie Baulch helped celebrate the milestone moment:
"Newport nurtured me. If I hadn't started training down the Glebelands with Newport Harriers I would not be where I am today.
"When I retired from athletics, I opened my first business at Newport Indoor Market, which is right next to where we are today. This is because I wanted to be based here in the city because I am proud to say I'm from Newport.
"The city centre has changed a lot in the last few years, but the improvements are just what Newport needs. New facilities like this are helping to regenerate this part of Newport and I wish everyone the greatest success on this milestone moment."
Newport City Council Leader, Debbie Wilcox said:
"The council shares NCH's ethos of putting residents at the heart of what we do and this move is wholly in-keeping with their commitment to engage with residents.
"The project has not only breathed new life into what has been a long-standing vacant property – supporting the aspirations of the City Centre Masterplan, it will also make services even more accessible to residents and people who want to become residents."
Residents can visit the office at 195 Upper Dock Street if they'd like face to face advice and support.
Opening hours are:
Monday 8.30am – 5pm
Tuesday 8:30am – 6pm
Wednesday 8:30am – 5pm
Thursday 8:30am – 6pm
Friday 8:30 am – 4:30pm