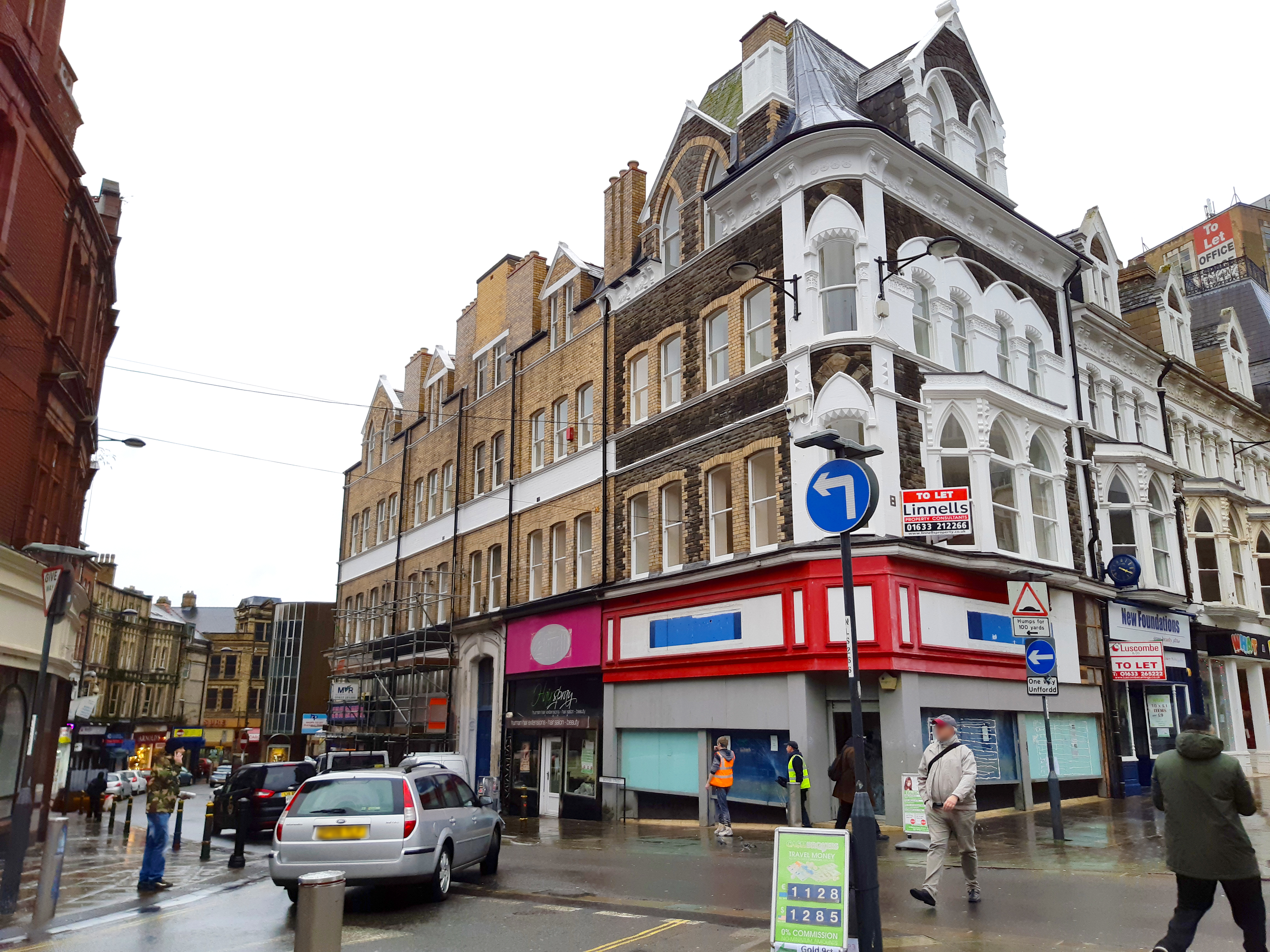 The regeneration of Albany Chambers on Skinner Street in Newport centre has been completed, with housing association Newport City Homes and developers MVR Solutions working in partnership to develop nine affordable apartments within the listed building.
Albany Chambers is part of the association's long-term plan to regenerate local communities and provide new housing within the city. The building has been designed to provide social housing for residents who have a need to be located within the city centre for employment, education, training or support purposes.
Steve and Jon Moore, a father and son developer team and the owners of MVR Solutions, has worked closely with Newport City Homes on the project since 2017.
"The development has progressed as we planned, and we're pleased to have achieved a high-quality modern finish," explains Jon. "The development is intended to retain the character of existing internal features and the impressive exterior facade of this beautiful Victorian Grade II listed building."
Working closely with conservation officers, work has included maintaining the original external features, roof alterations and retaining the existing feature staircase.  Newport City Homes will also be leasing the commercial properties underneath the apartments at street level.
Newport City Homes Development Manager Julie Page explains;
"Albany Chambers reflects our commitment to deliver affordable housing with our residents at the heart of what we do. Part of our 2020 Vision is to regenerate our existing housing stock and provide new homes – these apartments have been specially designed to appeal to residents who have a specific need to be located within the heart of Newport.
"We're also taking into account how accessible Newport is by public transport – although there's no parking facility due to its location, Newport bus and train station is right on the doorstep. This is a really exciting development for us and will help to secure the heritage of a listed building within Newport city centre."
MVR Solutions has worked closely with architect Kennedy James Griffiths on the Albany Chambers project.
"The possibility of regenerating larger run down and mainly vacant properties, and developing these for affordable housing is a practical solution to help ease the well-publicised existing housing shortage," says Jon.
"We truly believe that these developments will greatly help to raise the profile of the area around Skinner Street and surrounding local businesses."
Following the success of Albany Chambers, MVR Solutions has recently acquired the previous Art College at Charles Street in Newport, which has been granted planning permission for 16 affordable apartments and will commence later this year in partnership with Newport City Homes.