We want you to love living in one of our homes.
Our communities are generally great places to live, but there can be times when they are affected by anti-social behaviour (ASB). This can affect the well-being and sense of security of the local community.
We define ASB as something causing nuisance or annoyance related to your housing. We will deal with ASB issues that are ongoing and preventable.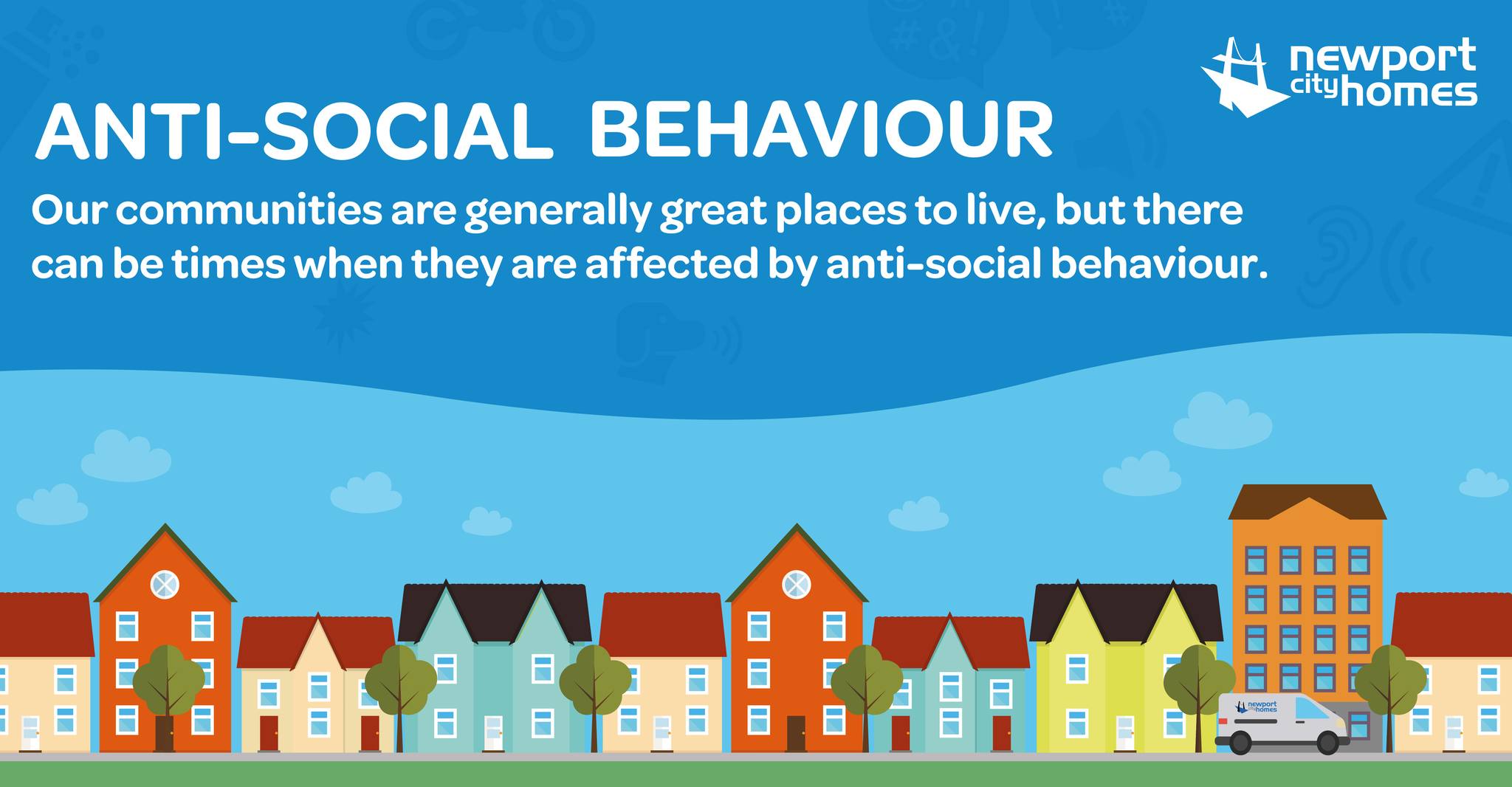 If you're experiencing ASB, we are here to help. ASB can include noise nuisance, alcohol-related nuisance, drug dealing, harassment and hate incidents. ASB can also take other forms and we tailor our support to each person's needs.


What we can help with 
Harrassment
Verbal abuse 
Intimidation 
Criminal behaviour where there is police evidence - this can be criminal behaviour affecting a neighbourhood, or criminal behaviour in a customers' home 
Noise nuisance (with evidence from the Noise App/noise monitoring equipment) 
Hate-related incidents 


What we can't help with
Children playing in the street or arguing 
Parking issues 
Untaxed vehicles, unless in a dangerous or unsightly condition 
Everyday living noise such as flushing toilets, cooking smells, smoking in own home, washing machines, babies crying or playing. This is especially for people living in flats, where a certain amount of noise is to be expected 
Staring or looking t someone, giving 'dirty looks'
Pets straying across your garden 
One-off noise nuisance such as a one-off party or BBQ 
Personal disputes where no breach of tenancy can be proven 
Problems arising from a conflict of lifestyles, such as shift work or cultural differences 
Personal dislikes between neighbours 
Personal relationship breakdowns 
Anonymous complaints 


How can we help with ASB?
We can offer you CCTV, window alarms, door chains, personal alarms, loan of a mobile phone to record noise nuisance and noise monitoring equipment. We also encourage people to use the Noise App to gather evidence. You can download a user guide here.
In extreme circumstances, the information we gather can be used to evict troublesome tenants. We also help collect evidence for the police too.
As many of the complaints we receive are criminal, we work closely in partnership with Gwent Police and other agencies to resolve anti-social behaviour. Police action will influence how, or if, we can deal with a situation  
We will investigate complaints thoroughly 
We will advise you how you can help with our investigation and provide evidence to us 
We'll use a range of legal and non-legal ways to tackle ASB. This could include mediation if suitable, or issuing an Acceptable Behaviour Contract
Legal action will be considered as a last resort if all other action has failed, we have suitable evidence and the ASB continues 
We'll keep you updated during your case 
If we're not able to take any further action, we will let you know and explain why 


What you can do 
When you signed your tenancy agreement with us, you promised to be responsible for the behaviour of everyone living in or visiting your home
Try speaking directly with your neighbour to try and resolve things between you. This is often the best way to solve issues and build relationships 
Provide us with evidence of ASB (for example, by using the Noise App)
Report any criminal activity directly to the Police, get a log number and share this with us 


How do I report ASB?
To report ASB to us, please contact your Neighbourhood Manager or fill in this online form, and we'll be in touch.
Here are some other useful contacts that you may find you need:
Police non-emergency number: 101
Police (emergency only): 999
All Wales Domestic Abuse Helpline: 0808 80 10 800
Crimestoppers: 0800 555 111
Connect Gwent: 0300 123 21 33
Live Fear Free: 0808 80 10 800
For social services and environmental health (including noise), contact your relevant local authority.
Newport City Council: 01633 656656
If you are reporting noise nuisance then we strongly recommend that you use the Noise App which instantly records the noise on your phone and sends the report to the person dealing with your complaint.